Continente Modelo chooses Epta supermarket display refrigerators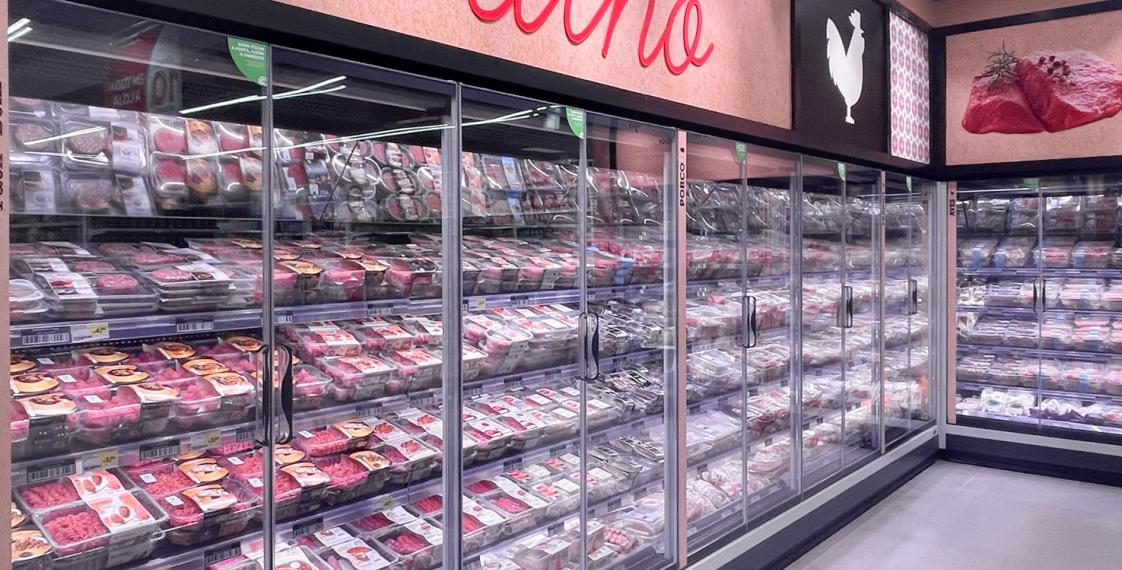 Epta technologies reach the Algarve in the new store opened in Lagos.
The drivers that guide the Continente Model hypermarket and Epta in the choice of furnishings for the new store are:
Sustainability
high energy performance
elegance
visibility of displayed products
The Algarve is one of the most beautiful regions of Portugal, popular for its crystal-clear water, fine sand and the waves that crash against the high cliffs. An earthly paradise to get lost in.
In this setting, natural protected areas and small seaside villages retain charm and character despite the mass tourism which some places inevitably attract. The Algarve is one of the sunniest areas in Europe and one of the preferred destinations of many sportspeople who enjoy surfing among the waves of the Atlantic Ocean.
It is also a unique destination to discover truly interesting food and wine specialties. Portuguese wines are well known but customers will be spoilt for choice between starters and desserts: from grilled sardines to petiscos (like Spanish tapas) to Portuguese-style cod.
Above all, at lunchtime, with the prato do dia, the dish of the day, restaurants offer a culinary journey to discover the country through the main courses.
Vertical serve over counter display fridge by Bonnet Névé for fresh and frozen products
In a flavour-rich land, it is important that each store makes the most of local delicacies. For this reason, Continente Modelo has chosen Epta for its 2297 square meters of sales area.
Specifically, SkyView Plus, the vertical display refrigerator of Bonnet Névé in an open version with full height doors. The ideal solution to display all the fresh products: from vegetables to cured meats and cheeses to meat. The exclusive design, with countless layout possibilities, becomes invisible behind the "wave" of products created once the various shelves have been filled.
In the frozen area there is also the feeling of finding oneself immersed in a sea of delights. SkyLight, the vertical display refrigerator of Bonnet Névé stands out for its modern and elegant design, guaranteeing unprecedented visibility.
The two refrigerator displays, respectively class B and class C, are more than just aesthetics. They are also a guarantee of excellent energy performance and respect for the environment, considering that both are based on the use of natural refrigerant.
Transcritical Co2: the energy saving system
This line is also joined by the first transcritical CO2 system installed in Portugal. Combined with ETE (Extreme Temperature Efficiency), the Epta subcooler guarantees operation of the system at any latitude.
The technology reduces the temperature of the refrigerant before it is distributed to the end users. Furthermore, it allows almost total disappearance of "flash gas", allowing significant energy saving.
A rich landscape, cultural and culinary heritage, imposes the need to preserve it. For its green soul and its ability to propose design solutions with elevated performance, Epta is the perfect ally to safeguard and promote a region as precious as the Algarve.