EPTA FLIES TO SALY FOR THE CASÍNO GROUP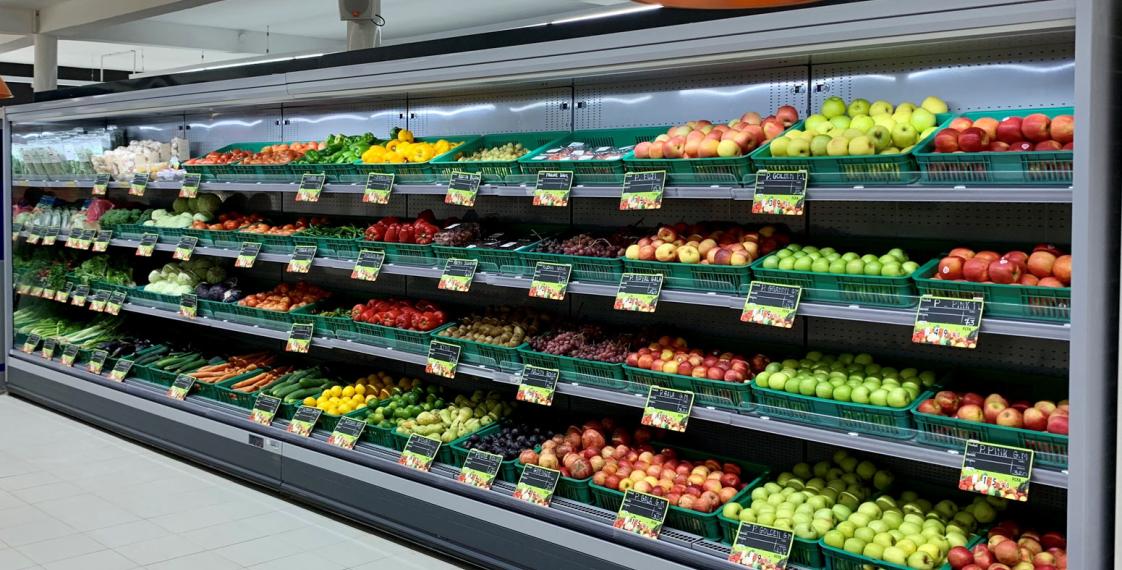 The Casíno Group chooses Epta to renew the look of its store in the city of Saly, Senegal. A partnership in which the Bonnet Névé refrigerated cabinets furnish the environment with young and urban aesthetics, consistent with the essential style of the store.
Saly, a corner of paradise
Saly, is a European-style coastal town in the region of the Petite Côte of Senegal, 85 km south of the capital Dakar. This corner of paradise welcomes numerous tourists fascinated by the unending beaches facing the ocean and the traditional canoes painted in thousands of colours. The attractions of the location include the authentic atmosphere of the artisan village, with its vast choice of traditional souvenirs such as wooden masks, embroidered garments, bracelets and necklaces.
Epta revamps the store of Saly
In this village, the Casíno Group entrusts itself to Epta and its Bonnet Névé refrigerated cabinets to revamp its store. Undisputed star is the SkyEffect family, with the vertical SkyView Plus, in the Open and Closed version, for fresh products and SkyLight Integral for sub-zero products. Solutions featuring all-glass doors and LED lighting able to make the most of the products on display, with a plurality of expressive styles which coexist in harmony. The essential quality of their shapes is resumed by the horizontal Shape M Design, a part of the Mozaik product family, which integrates the butcher department and deli department in a single furnishing. A creative display of cheeses and meat cuts, designed to measure to respond to the architectural needs of the space.
A synergy of minimal elements with a metropolitan look that combines with the expertise of Epta in storage, to preserve the flavours of the local culinary culture.