Epta refrigeration systems: the tailor-made project for CBA Príma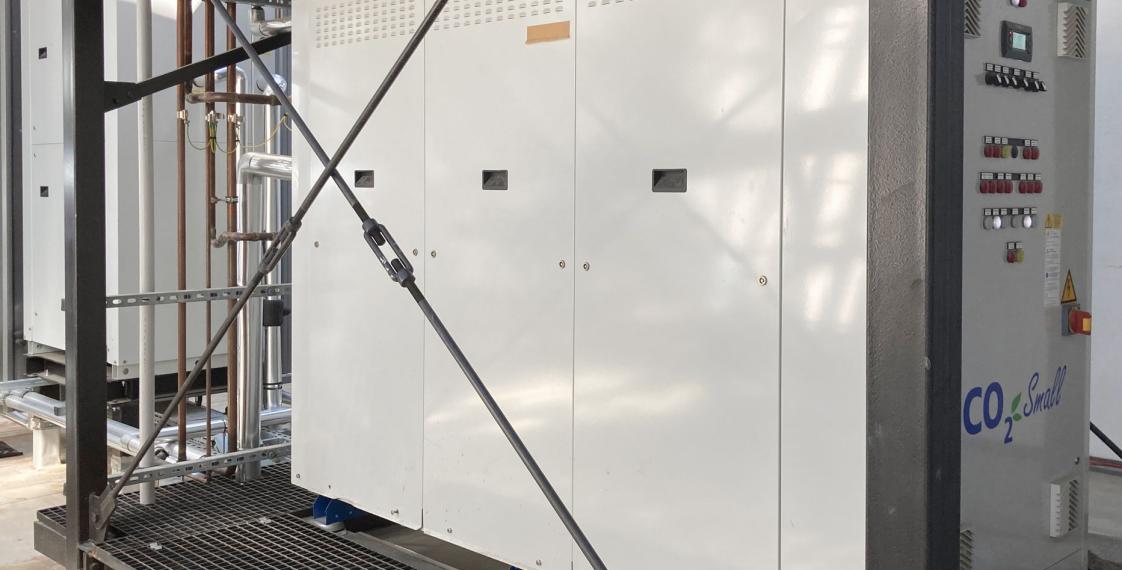 EptaTechnica is behind the first project with CO2 at CBA Príma chain in Hungary. The installation of refrigerator cabinets designed by Epta International merges design, performance and respect for the environment.
The shopping centre is in an exceptional setting, namely the residential area Cédrus Liget in Szeged. It is dedicated to both residents of the new 600 homes and to the people of the surrounding area. The 850 m2 store is the third Príma shop of the city and the fourth of the County.
The challenge for Epta International was to design a store with a unique look, able to integrate modernity and retro style, to reinterpret the history of the building in a contemporary key.
Epta International proposed essential style furnishings, merged with cutting-edge technologies, for this former riding stables, part of the town's cultural heritage.
Specifically, through its brand EptaTechnica, it envisaged an Eco2Small Co2 transcritical unit with FTE, able to significantly reduce the energy consumption of the store. Sustainability is a must of the entire district, which aims at near N-Zeb properties, thanks also to the adoption of an innovative geothermal heating system.
Refrigerator cabinets with minimal aesthetics
CBA Príma particularly appreciated the technological offer of Epta International. The company proposed refrigerator cabinets for the fresh and frozen area of the GranFit and OutFit range.
Thanks to their coordinated and minimal aesthetics, they proved the ideal choice to furnish the self-service and serve-over departments.
Worthy of note is also the set-up of the cheese, deli and fresh meat display area. Local produce is enhanced by the traditional Velvet display cases with Design aesthetic in the serve-over and self-service semi-vertical version, and by the Boutique chilled rear display case, proposed in a closed version to encourage maximum reduction of the carbon footprint.
Restyling of spaces with the GranVista vertical refrigerated display case
To make the presentation of the self-service area unique, Epta International proposed the GranVista vertical refrigerated display cases for fresh produce, GranBering and the freezer islands Crocodile for frozen product.
In particular, the positive cabinets come in a double version, Open and Closed, with glass terminal ends for packaged products and with Season a special set-up to enhance the freshness of the first fruits and vegetables.
The solutions have ensured a restyling of spaces with a modern look, able to preserve the splendour of the past, with an eye which is always attentive to green issues.​