Never change a winning team: Sklavenitis' choice of display refrigerators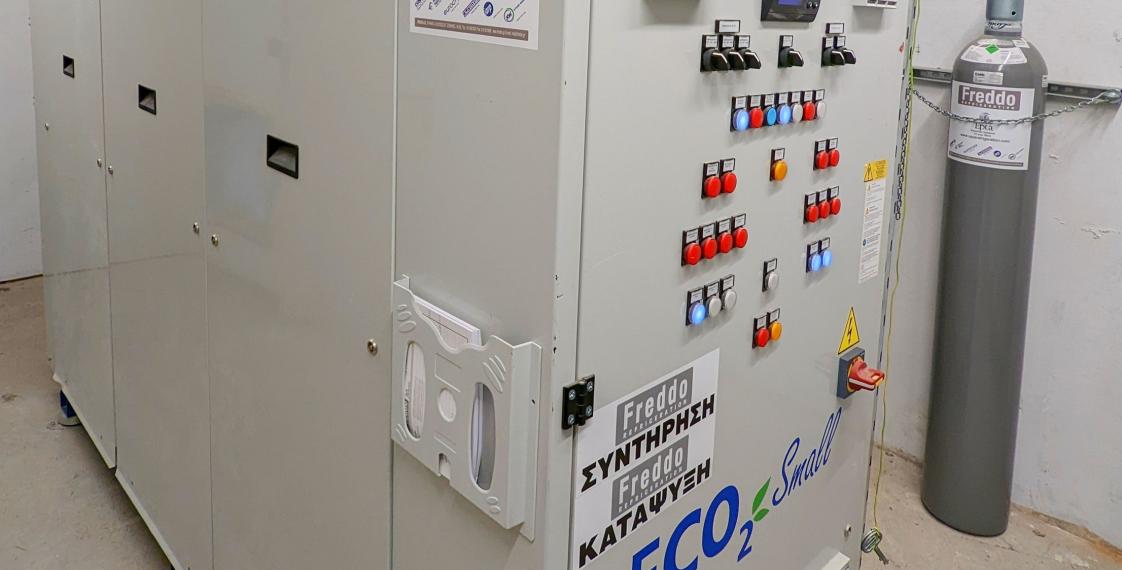 Epta's CO2 solutions bring a breath of fresh air to the Sklavenitis supermarket of Anoixi, in the outskirts of Athens. The supplier, FREDDO S.A., is one of the largest distributors in the sector of commercial refrigeration in Greece. This is the most recent of several collaborations that confirm the motto: «Never change a winning team».
Athens is the cradle of civilisation, art and philosophy. A city where you can:
admire ancient masterpieces.
discover the various neighbourhoods or the interior of the archaeological museum.

walk among authentic lanes, in search of hidden taverns in which to enjoy traditional gyros and delicious moussaka.

An indescribable metropolis which merges past and future, fascinating tourists from all over the world every day.

The eco-friendly refrigeration system

A short distance from the magnificent metropolis, Epta and FREDDO S.A. furnish the Sklavenitis store with sustainability and modernity. With more than 60 years of experience, Sklavenitis looks to a future which respects the Planet.

Epta renews the two floors of the supermarket with cutting-edge display refrigerators branded Costan.

The transcritical CO2 Eco2Small system is a 100% eco-friendly design.

Refrigerated displays for fresh and deep-frozen products

The refrigerated display Gazelle 4, Top ranking in terms of energy labelling, ensures a brightness that enhances the colour contrasts, differentiating the different packaging.

It also creates entire walls of fresh packaged products, including:

Greek yogurts
puddings

cured meats.

Velvet Studio of the OutFit range develops at the centre of the store. The harmonious lines enhance the cheeses and the local deli products. The refrigerated display is personalisable in its unique and exclusive forms, combining aesthetics and ergonomics for a greater protection of operator health.

There is also an excellent relationship between display volume and occupied floor area. Costan proposes Cayman 2 for the deep freezer department. The covers allow optimal product preservation and higher energy saving.

The monitoring system completes the restructuring project for long-lasting efficiency.