Axis by Iarp wins the Innovation Product Competition of Sirha 2022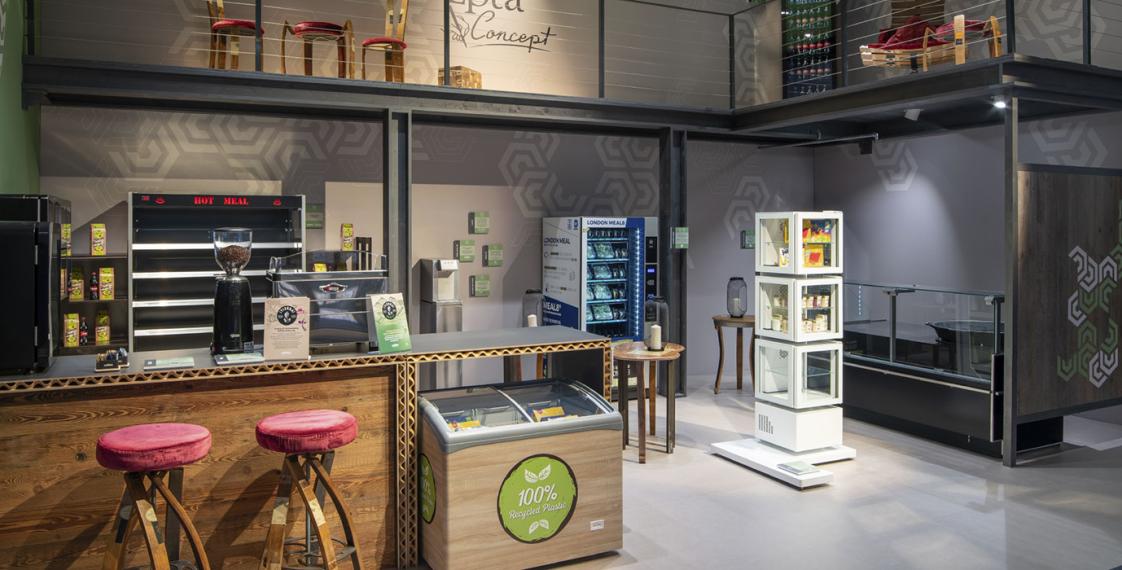 Axis, the three-temperature plug-in by Iarp wins third place in the Innovation Product Competition for the Hotel sector. The award was assigned in Budapest during the 2022 edition of Sirha.
The goal of the competition is to promote the three most innovative products or services introduced into the Ho.Re. Ca sector divided into Food&Drink, Baking, Technology, Hotel, Packaging & Logistics.
L'obiettivo del concorso è promuovere i tre prodotti o servizi più innovativi introdotti nel settore Ho.Re.Ca., suddivisi nelle categorie Food&Drink, Baking, Technology, Hotel, Packaging & Logistics.
Epta and the Design school of the Politecnico: an all-Italian synergy
Axis is a product concept proposed by Iarp which comes from the collaboration between Epta and the Design school of the Politecnico, Milan.
It is a unique showcase, with a registered design, to stimulate the recovery of the Food&Beverage and Ho.Re.Ca. sector.
It allows to boost sales of three types of hot, cold and negative temperature articles, exhibited inside a single piece of furniture. It is precisely this feature that makes Axis stand out from all the other solutions on the market.
Minibar for luxury hotels
Axis is ideal for luxury hotel rooms, as an alternative to the traditional minibar. Clients can avail of a larger than standard selection of food and drinks at any time of the day, enhanced by a piece of design furniture.
Axis is also a useful tool to boost the business of prestigious bars, thanks to the possibility of interchanging the temperature of the modules according to needs. During the day, this allows to realise different combinations for the presentation of self-service products.
Variety and rotation of products
The goal is to adapt the proposal of food and beverages to ensure, in a single solution, the rotation of products: from croissants for breakfast to healthy food for lunch, from afternoon snacks to evening aperitifs.
In Epta, function is always combined with aesthetics and sustainability. Axis avails of doors and terminal ends in glass to ensure maximum visibility of the offer. It also boasts an excellent ratio between display volume and floor space occupied (680x600x1850mm). Finally, respect for the environment is confirmed by the choice of natural refrigerant propane R290 and triple glazing for high energy savings.