EPTA WON THE RAC COOLING AWARD 2023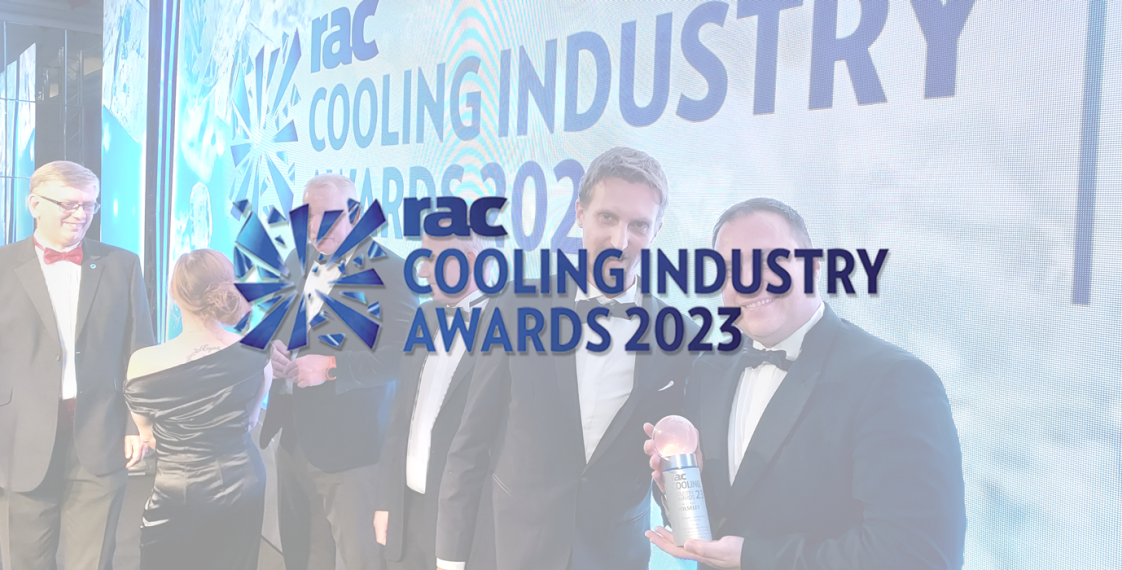 On Thursday 21 September at Grosvenor House in London, Epta was awarded with the prestigious Rac cooling Awards 2023 in the category "Refrigeration Innovation of the Year" with the project "Endless research in innovative system technology: the XTE - Extra Transcritical Efficiency".
Efficiency becomes EXTRA with XTE

Efficiency becomes extra with XTE, an innovative patent pending system equipped with the energy recovery device PX G1300™ of Energy Recovery® for CO₂ systems. XTE is the result of the collaboration with Energy Recovery Inc, a Californian company specialised in the creation of technologies for the energy efficiency of commercial and industrial systems. The energy recovery device PX G1300™ is an innovative application of PX Pressure Exchanger®, which has been the dominating energy recovery solution in desalination for more than 25 years.
XTE further increases the benefits obtained with ETE, allowing system efficiency not only in extreme conditions but also in mild and cold climates, where XTE functions from +10°C, ensuring high performance and maximum operational reliability of refrigeration systems.
XTE, a field-tested technology

XTE is a field-tested technology, thanks to the support of Energy Recovery, currently also being tested in a 1500m² store in Italy. XTE allows to improve performance, in temperatures between 20°C and 40°C, for an annual duration of operation and higher efficiency compared to other technologies available on the market. Specifically, the supermarket is recording an increase in efficiency of more than 15% at 25°C and of 25% at more than 35°C.
The introduction of XTE aims at promoting the adoption of transcritical refrigeration systems worldwide, as the new technological standard for the entire commercial refrigeration sector.