LifeCycle Program EptaService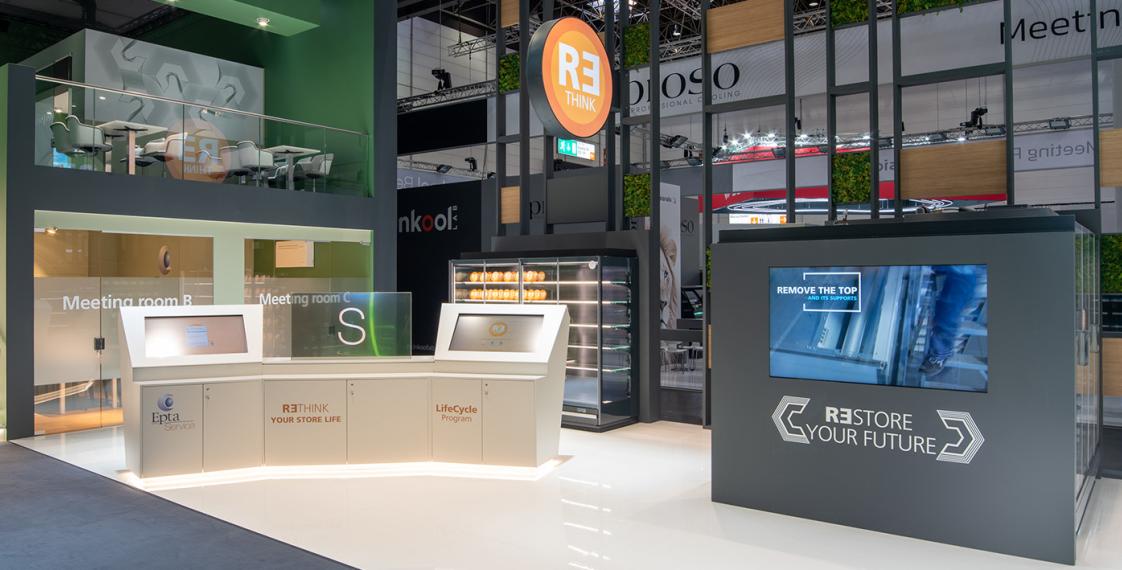 In a sector in continuous transformation like that of Retail, where the keywords are efficiency, sustainability, digitalisation and servitisation, EptaService rethinks its after-sales services in a contemporary key with the exclusive LifeCycle Program.
A new assistance formula, thanks to which the Group supports its Clients along the entire life cycle of the solutions, to ensure high energy savings, minimum management costs, respect for the environment and maximum connectivity.
Today, it is essential to be able to anticipate Retailers' needs, through an offer which best reflects their expectations and supports their evolution. In this sense, the stores are increasingly operating in a smooth, connected and eco-friendly manner, in line with the imperative of reducing the carbon footprint. Invisible infrastructure of this new model is digitalisation, able to ensure numerous advantages such as access to a vast range of digital services for the all-round management of store performance, in terms of energy consumption, fault prevention and sales trends.
LifeCycle Program
In such a scenario, EptaService offers Retailers a new method of consulting with the LifeCycle Program, a package of advanced services to support clients and distinguish themselves on the market as one stop shop. The program is available in three clusters:
The first, Maintenance and troubleshooting, foresees 24/7 assistance which includes preventive maintenance and seal tests, to ensure continuous operation of the equipment, and retrofit activities.
The second includes Complementary Services custom-designed for each Country, including telemonitoring of the equipment installed. These activities fall within the Main package offered by the Group.
The full version, under the name of Extend, Extended Warranty Program, adds Digital Services. In detail, two platforms of advanced diagnostics, SwitchON and LineON, which is accessed through the Digital Hub of Epta. Respectively, for remote cabinets and refrigeration systems the first, plug-ins the second, the technologies provide technical information offering a full overview of the operation of the solutions installed in the store.
A flexible and customisable package based on Retailers' needs, which makes the qualified consulting provided by Epta close at hand, with positive effects in terms of energy saving and continuous operation.