Sirha Budapest 2022: Epta presents scenic minimalist style environments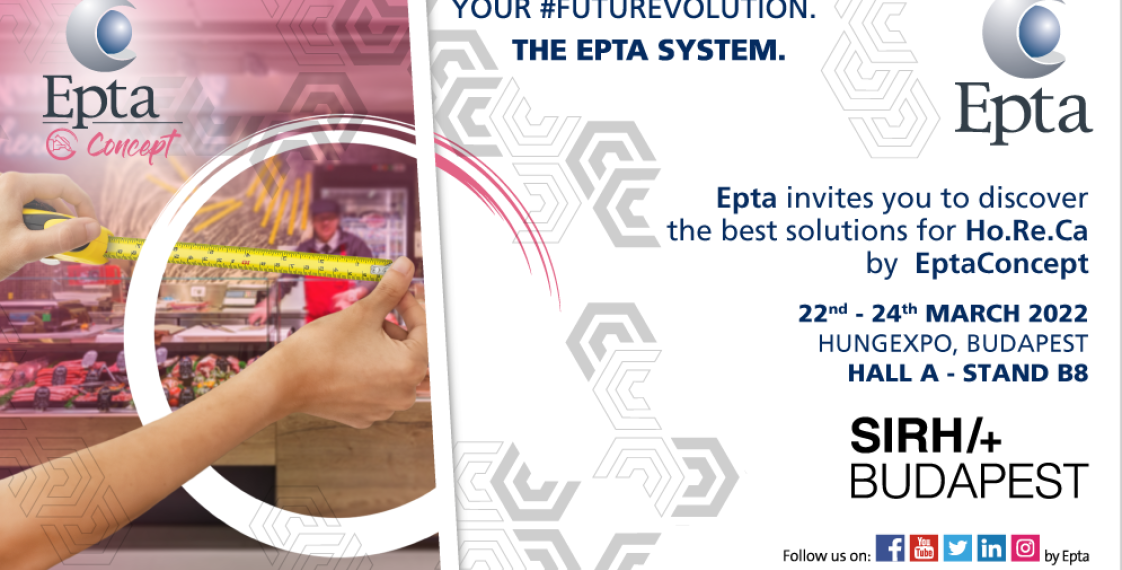 The passion and creativity of Epta Concept arrive at Sirha of Budapest (Hall A Stand B8). Epta, with Epta International and DAAS participates for the first time in this event dedicated to the Ho.Re.Ca. and F&B world in Eastern Europe. The stand will be the perfect expression of the expertise of EptaConcept in creating appealing universes with great scenic impact thanks to the harmonious integration of the refrigerated counters branded Eurocryor and Iarp.
To increase their business, bars, restaurants and hotels must amaze Customers with unique environments. For this reason, Epta makes the EptaConcept Team available for players of the Ho.Re.Ca. sector.
EptaConcept and the consulting activity for tailor-made solutions
The EptaConcept team transforms ideas into complete projects. The brand is specialised in interior design consulting and in the all-round management of each phase, for tailor-made display areas.
Firstly, EptaConcept analyses the needs of the client. This is followed by the modelling of the environment, including through 3D render. The process continues with definition of the furnishings and refrigerated counters, up to the installation.
The key advantages of choosing EptaConcept for a turn-key project include the expertise of the team in creating environments designed to enhance food presentation. The personalisation in the materials, colours and dimensions and the knowledgeable harmonisation of refrigerated furniture of different brands have numerous advantages. It increases the theatricalization of the display, and the interaction of consumers with the products.
Grocerant, a leading sector for Epta set-ups
The goal of the set-up is to transmit a feeling of hospitality and make the Customer feel at home. The result is guaranteed by the meeting of the Total White philosophy and the design capacity that makes Epta stand out in the grocerant sector.
Furniture: modern pastry shops with the Visualis Pastry refrigerated counter
Sirha of Budapest, from 22 to 24 March, will be the opportunity to present a corner created ad hoc by EptaConcept. The corner expresses the creativity of the team. The area is animated by the original combination of the high range Eurocryor traditional showcases with the Iarp plug-ins, for a Total White look. This distinctive element of Epta embodies a philosophy of displaying food that prefers a minimal style and pure lines, to focus the attention on the articles.
In detail, at the entrance the visitor will be immersed in the atmosphere of a modern pastry shop. The first meeting will be with the Visualis Pastry serve-over refrigerated counter. It is part of the Stili family of Eurocryor, designed to merge aesthetics, ergonomics, and maximum visibility of products, inside a single piece of furniture. Continuing, our gaze will meet the Soul LS and B semi-vertical refrigerated counters dedicated to packaged pastries. To finish, the Iarp SuperExcite and Glee Glass 42 plug-ins will enhance the complementary offer of beverages.